If someone mentions the number 14, I bet the first thing that popped into your mind is Valentine's Day! (If not, then okay. But it does for me! Haha) So it's almost the 14th of February.. let all the cheesy couples, flirtationships, bitter-bugs, brokenhearted and whatever celebrate this day of love. I still don't get why we have to celebrate this for a certain day when we can show how we love someone everyday! But I won't kill the vibe ;)
For this post, I'll share to you guys some ideas on what to do and/or what to give on Valentine's Day for your special someone. Hopefully this would really help! :D
1. SURPRISES. Nothing is more kilig than surprises! That's your main goal whenever you want to give something to someone. But there are some who hates surprises, so you better watch out for that. Generally, everyone likes to be surprised though.
2. TRADITIONAL. What's more traditional than handwritten love letters, flowers, chocolates, and all those effort-wise gifts?!
For handwritten letters, you could either get him/her a card or write on special paper/stationary. Tell him/her what you love about them or how much you love them, make him/her a poem, etc!
Who could forget the flowers x chocolates combo? It might be too mainstream, but it never gets old! This does not only comply to the guys, but you ladies could give one to your guy too! I know someone who did this and it turned out pretty good. If it's possible, pick their favorites ;)
Who could also forget stuffed toys? Again, THIS too does not only comply to the guys! Haha, seriously! Girls would love those big huggable bears! They'll hug them when they miss you ;)
Only the brave could do this, but haranas are too sweet! Whether you have a gifted voice or not so, the effort is much more appreciated and it tickles the inner kilig-o-meter (see what I did there? HAHAHA)! Write an original song, sing your "theme song" or songs that you both agree on, or sing songs that definitely describes your love for each other.
Here's the fun part.. EFFORT-WISE GIFTS!
There are tons of things you could do that don't require too much spending! Be creative, original and resourceful! Here are a couple of ideas I know..
a.) 52 Things I Love About You. Get a whole deck of playing cards and in each card, write one thing you love about that person. Be creative when you make this! The design, how you'll write it, and whatnot.
b.) Box filled with love. Find a box or any container of your choice, and in it are pieces of paper (post its, folded paper, paper hearts, etc) with words or phrases about your someone special, words that only the two of you understand, things you love about them, things you want to say, cheesy pick-up lines, just anything to show how you love him/her! You could also fill them with his/her favorite things!
Another version is, you could create a "puzzle of words". Let them connect the dots to crack the message. It would be hard, so you better plan it well if you want to do this.
c.) Photo diary. Print out pictures of you two and write memories on each photo. You could write at the back or do a little scrapbook (but I prefer the individual photos because its easier than designing a whole scrapbook! But, EFFORT is still a plus especially for guys).
(Photos don't have to be you and your special someone kissing, okay?! This is just an example. Lol)
d.) Room filled with love. Instead of keeping it in a box, why not show it? If you're welcome at their house, you could fill their room with flowers, balloons, notes/post-its, etc! You could stick notes on the wall or hang them up!
e.) Love Coupons. Make coupons for him/her! Put some 'free massage', 'free milktea', 'free kiss', 'free hug', 'free ride home', etc! Be sure to make some conditions like "every coupon is valid every after an hour". Be creative!
f.) CD or DVD. If you have the talent, why not record an original song or make a cover of his/her or your favorite song? Make a movie or short film about your love story or about him/her and why you love them.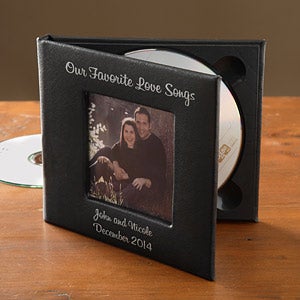 g.) Sweet treats. Bake a cake, cookies, muffins, cupcakes! Personalize it with sweet words.
3.) MATERIAL THINGS. When I say MATERIAL things, I mean stuff that require you to actually buy the object itself for a price. Like jewelry, clothes, gadgets.. Oh you know what I mean! Haha. But I don't prefer you buying something. It doesn't feel special because it seems you are OBLIGATED to buy one for your special someone, or you HAD to buy for the sake of HAVING TO GIVE. Efforts of making something is special already! :)
There are still a lot of other ideas that I could enumerate but that's how far my mind could think of at the moment. You could do other versions of these or at least do something else with these thoughts. You could also check the world wide web or other blogs for more ideas! Or you could also try asking for advice from your other friends. I'm sure they have ideas!
BE AS CREATIVE AS POSSIBLE. Know your partner or special someone better, get to know what makes him/her kilig. Be sincere.
Advanced

Happy Valentine's Day

,

dear friends! Wait for that one person who'll ask "

Will you be my Valentine?"

Hihi :> Lol I hope nobody gets to feel unloved for the whole month of February (

and everyday too

)! I don't know who will surprise me, but yea.. Happy Single Awareness Month too >:)
xo,
Myka