A continuation to Bookmarks #1.. Here are other awesome and creative bookmarks that you could do to spice up those book of yours! ;)
1. Another version of a corner bookmark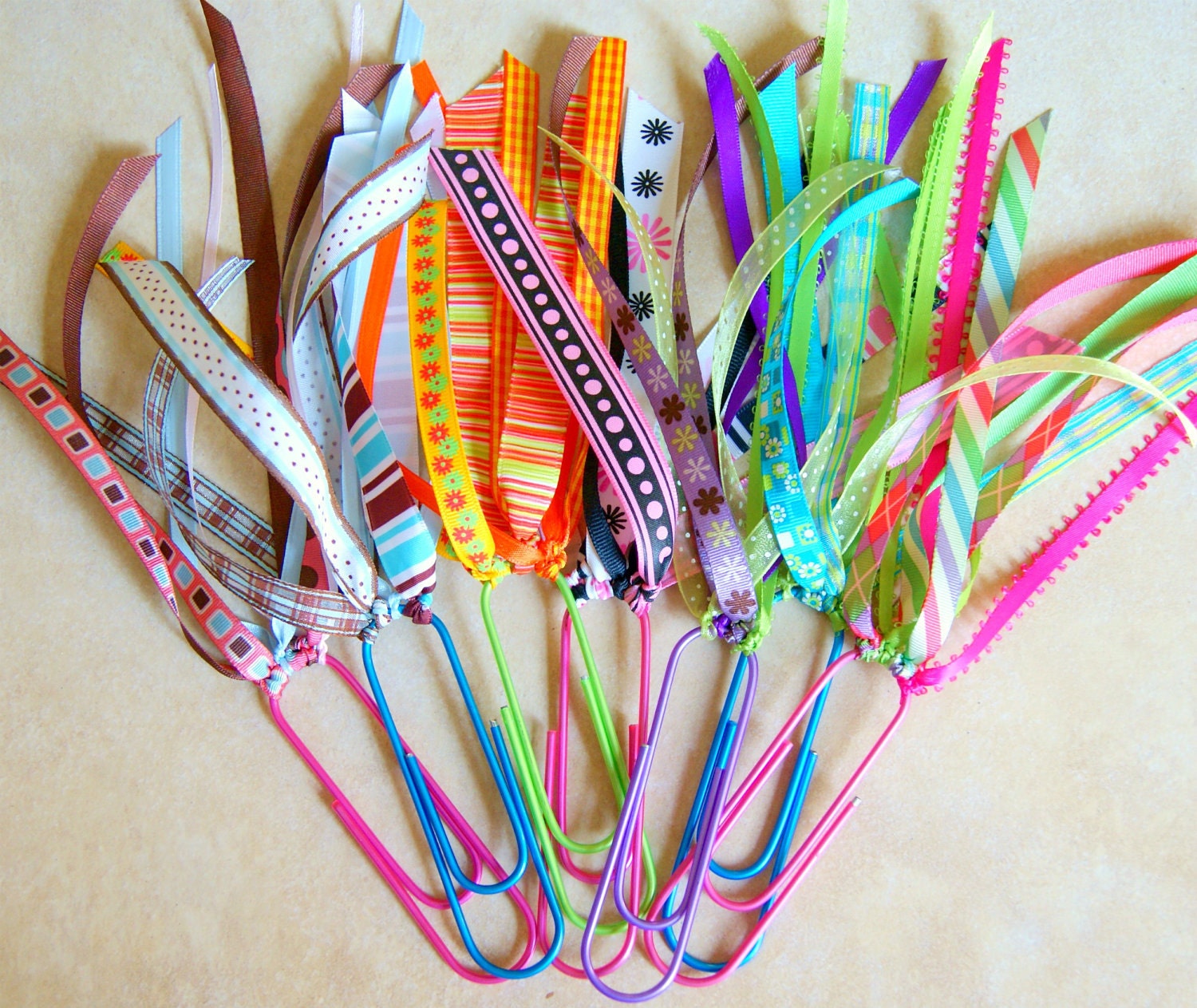 Just tie ribbons at the ends of the paperclip
Or you could just buy this cute paper clips at the bookstore!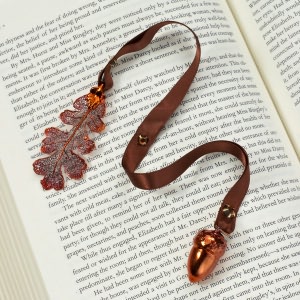 Supplies:
*Fabric cut to 4" x 8"
*Fusible interfacing cut to 3.75" x 7.75"
*Fabric strip for flower cut to about 1.25" x 42"
*Coordinating thread and sewing machine
*Fabric glue
*Coordinating button
*Needle and thread
Following manufacturer's instructions, iron fusible interfacing to wrong side of fabric piece.
Fold fabric piece in half width-wise, right sides together.
Clip corners and turn inside out. Use a pencil to gently push out corners.
Create a fabric rosette with your long strip of coordinating fabric and fabric glue. Hand sew a button in the middle.
Glue the fabric flower to the top of the bookmark with fabric glue. That's it!